There are several tablet weaving fragments that were found in the Oseberg burial, and this is one that I designed based on images I have found on the internet. I cannot vouch for its historical accuracy, but it is one interpretation of the design and it looks FABULOUS!
As I mentioned in the previous pattern from the Oseberg dig, these finds date solidly in the Norse era, 834 AD. A large burial mound was discovered at the Oseberg farm near Tønsberg in Vestfold county, Norway. The ship and some of its contents are displayed at the Viking Ship Museum at Bygdøy, Oslo. Among its finds were a loom (commonly called the Oseberg loom), weaving tablets, a sled, a cart, animal carvings, quite a number of textile remnants, including a work in progress (known as 34D). The burial contained the remains of two women–one about 80 years old, and the other somewhere between 25 and 50 years old (opinions vary) and she may have been a slave or a relative to the elder.
This weaving piece is being done in the colors of the Kingdom of Calontir as part of the Laurel Kingdoms project–halfway through the list! The Kingdom is made up of the states of Iowa (but not Davenport or Bettendorf), Kansas, Missouri, Nebraska, and the city of Fayetteville, Arkansas. Their colors are purple and gold.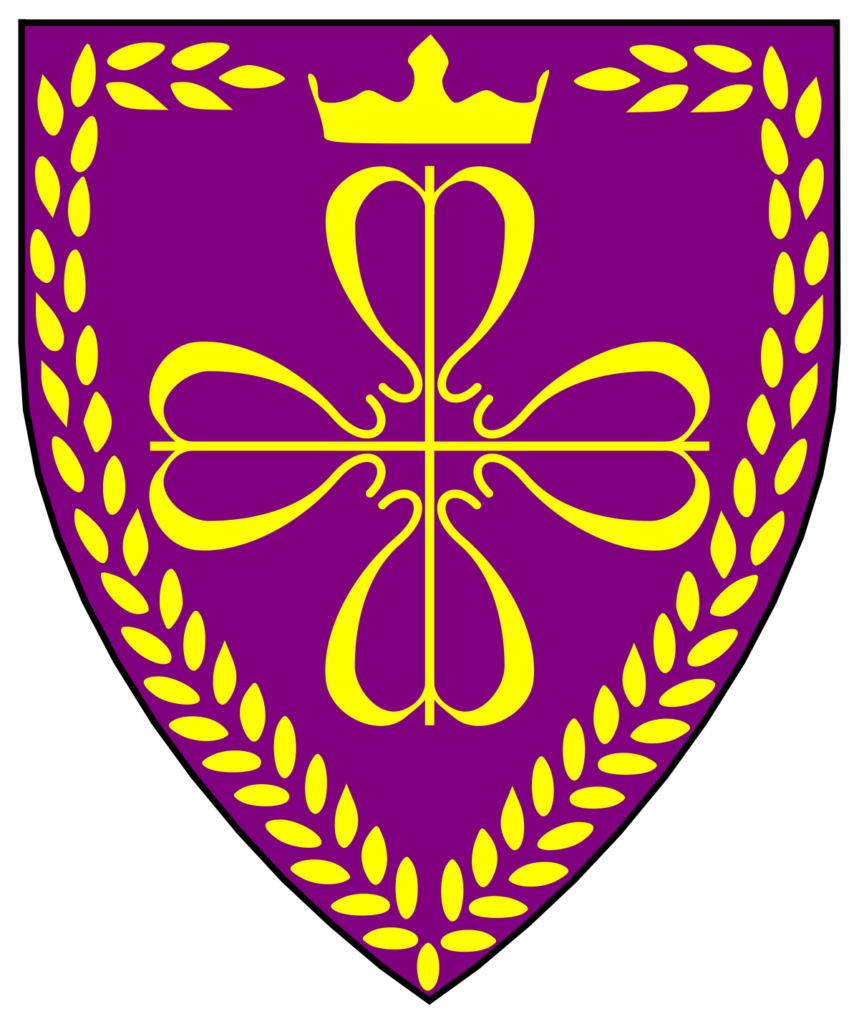 Edit: A comment from Amy Bischoff suggested that I make a couple of minor changes to the pattern to make it twist-neutral! Thanks, Amy! The pattern here is the new-and-improved version.
There is a pair of books written by Bente Skogsaas that has patterns for many other pieces found in the dig if you are interested in doing more of them (the newest book is on my wish list…). She is self-published and is doing all the sales and distribution of the book, so you may contact her directly through Facebook: https://www.facebook.com/bente.skogsaas. (PS – I am not getting any kickbacks from the sale…just putting it out there for those interested in adding to their library.)